Plays drawn from the repertoire of Western drama are usually dismissed as "safe options" for theaters—what could be more reliable, after all, than a script arriving with a decades-long track record of pleasing audiences? This popular impression renders all the more astonishing the degree of daring reflected in this winter's selection of (at least) twice-told tales.
BIG RISKS
The Revenants, WildClaw Theater, running through February 22.
Yeah, it's got zombies in it, but Scott A. Barsotti's play is really about the slow progress of our loved ones' transformation into parasitic aliens—a decline that social services hasn't addressed yet.
Waiting for Godot, Court Theater, opens January 24 (773-753-4472):
When you're waiting, there's nothing but empty time, but that's life, according to Samuel Beckett. Will director Ron OJ Parsons succeed in convincing us as well?
Red, Redtwist Theater, opens February 7 (773-728-7529):
John Logan's two-character dialogue takes on a new urgency when you know that the more iconoclastic of the duo—played by company regular Brian Perry—is the 20th-century artist Mark Rothko on the verge of self-destruction.
Macbeth, The Artistic Home, opens February 22 (866-811-4111):
Witches, ghosts, blood, battles, assassinations and child murders are all performed in a West Town storefront by an ensemble devoted to thoughtful text analysis.
Balm in Gilead, Griffin Theater Company, opening March 22 (773-769-2228):
Wicker Park may have left its seedy environs behind, but Lanford Wilson's crowd-the-stage-with-lowlifes landscape—it made Steppenwolf's reputation in 1980—should still look right at home in The Den.
Travesties, Remy Bumppo Theatre Company, opens March 30 (773-404-7336):
A dotty old Brit recalls his sojourn in Switzerland during WW I in the company of the leader of the Russian Communist Revolution, the author of "Ulysses" and the founder of the Dada Art Movement—oh, and since this is a Tom Stoppard play, you'd better brush up on your Importance of Being Earnest, too—maybe with ShawChicago, opening February 7 (312-587-7390).
Lady Windermere's Fan, Dead Writers Collective, opens April 17 (773-305-8221):
On the one hand, it's an Oscar Wilde play. On the other, it's not Salomé or The Importance of Being Earnest.
*
MODERATE RISK
The Rose Tattoo, Shattered Globe Theatre Company, running through February 28 (773-975-8150):
Amid the white Protestant conclaves of the Gulf coast, Tennessee Williams found his Pagan muse lurking within the Sicilian immigrant community.
Dividing the Estate, Raven Theater, opens February 2 (773-338-2177): When the clan matriarch is still alive and intractable, quibbles over the family fortunes grow complicated in Horton Foote's last play.
The Addams Family, Mercury Theater, opens February 5 (773-325-1700):
This musical adaptation featuring Charles Addams' creepy clan has undergone many changes since its Chicago tryout tour in 2009, so why not let's see what made the—um, cut?
Jesus Christ Superstar, Theo Ubique, opens March 9 (800-595-4849):
Andrew Lloyd Webber's rock-pop bio-gospel is no megachurch sermon but a fable for our time, fitted snugly into the cozy No Exit café.
The Full Monty, Kokandy Productions, opens March 12 (773-975-8150): Working-class bucks played by young non-equity male actors aspire to Chippendale-style striptease—and they sing, too.
*
NO RISK:
West Side Story, Drury Lane Theater at Oakbrook, running through March 22 (630-530-0111):
Racial tensions are sung and danced away in Leonard Bernstein's operatic retelling of Romeo and Juliet.
Sondheim on Sondheim, Porchlight Music Theater, opens February 13 (773-327-5252):
An evening devoted to Stephen Sondheim songs, and you can bring your drinks in from the lobby bar.
The Diary of Anne Frank, Writers Theater, opens March 4 (847-242-6000):
The martyred Jewish journalist ranks alongside Joan of Arc and Malala Yousafzai in the annals of teenage heroines.
[END]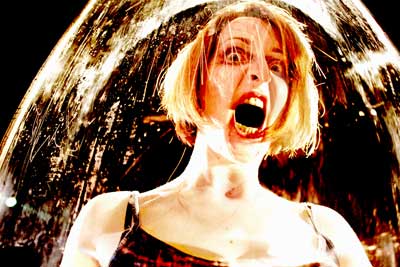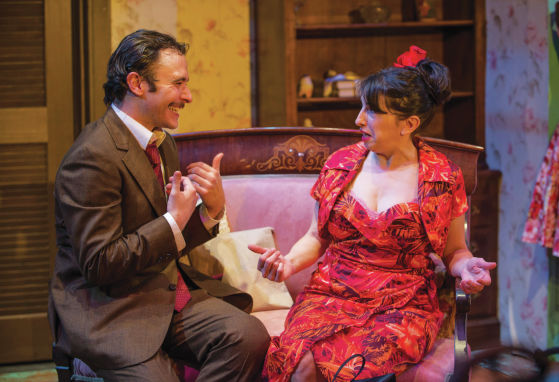 Key Subjects:
Chicago, Rose Tattoo, The Revenants,
Publication Credit:
This article first appeared in Windy City Times, 1/15