Images: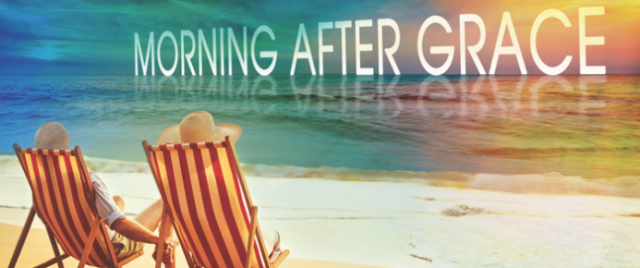 Theater:
Florida State University Center for the Performing Arts - Mertz Theater
Review:
A third Asolo Rep entry into a program of "Staging Our World" reflects the predominant senior population of Sarasota. It does so as if a TV sitcom. With fine stage performers under Peter Amster's famed direction of comedy, it almost manages to hold interest beyond usual television time. Initial male nudity grabs attention but promises more than what comes forth clothed in cliches and mild jokes.
The title is ambiguous. Action takes place the morning after a funeral and a coupling. The funeral is of a woman named Grace, whose husband Angus is about to find out about her affairs during their marriage. (Jack Wetherall's Angus acquits himself as well as can be expected acting on mediocre motivation and with few selfless concerns.)
Angus's overnight companion, Catherine Smitko's relationship-needy Abigail, is briefly upset that Angus hit on her at his wife's funeral. Abigail is a grief counselor! After all, professional courtesy, in her and our world, only goes so far. But the plot demands stretching it to new ends.
Angus's African-American neighbor Ollie, played with excellent restraint by David Alan Anderson, almost gets blamed for more than friendship with the deceased, whose spirit still lives in the proceedings devised by author Carey Crim. They lead to moments of grief and others of relief. Ollie introduces the subject of homosexual love and that contributes a poignant part of the play's conclusion.
Even the set looks like that of a sitcom, which is appropriate and workable. Same for the costumes and lighting.
Cast:
Catherine Smitko, Jack Wetherall, David Alan Anderson
Technical:
Set: Robert Mark Morgan; Costumes: David M. Covach; Lights: Paul Miller; Sound: Matthew Parker; Hair, Wigs, Make-Up: Michelle Hart; Production Stage Mgr.: Kelly A. Borgia; Stage Mgr.: Devon Muko