Images: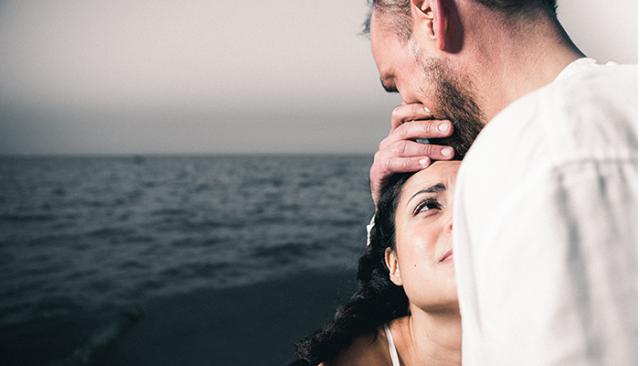 Company/Producers:
Getty Museum & Court Theater
Theater:
Getty Villa - Barbara & Lawrence Fleischman Theater
Theater Address:
17985 Pacific Coast Highway
Review:
Chicago's Court Theatre has brought its 2014 production of Euripides's Iphigenia in Aulis to the Getty Villa, with excellent results. The Villa's outdoor Fleischman Theater was inspired by ancient prototypes and has been the setting for plays by Aristophanes, Plautus, Sophocles and Aeschylus. Now Iphigenia in Aulis has taken center stage in the amphitheater, in a vigorous production that is also surprisingly relevant, considering that the play was first done in 405 BC (one year after Euripides's death).
The play, set in the last and most devastating phase of the Peloponnesian War between Athens and Sparta, deals with the tragic impact an epic war has on society. Euripides focuses on King Agamemnon (Mark Montgomery) and his moral dilemma. In return for winds that would carry his army to victory over the barbarians, the goddess Artemis has demanded the unthinkable: the sacrifice of his own daughter, Iphigenia (Stephanie Andrea Barron).
Iphigenia's first reaction, of course, is to fight for her youthful life. But then — and here is the most relevant aspect of the play — she allows herself to be proselytized about by her elders, turned into a martyr who accepts her own death for the good of society. Shades of all the young people who have been turned into suicide bombers by radical Islam.
Bitterly opposing this choice is her mother, Clytemnestra (Sandra Marquez), who goes to Agamemnon and tries with all her heart and might to get him to change his mind. Her impassioned speech, one of the great speeches in all of dramatic literature, almost persuades the King — but he is too much of an egoist and a war-lover to obey a woman, even if she is his wife. Defeating the enemy is all he cares about, returning to Athens as a hero, a God.
The only character not caught up and made crazy by the delirium of war is Achilles (Acquah Kwame Dansoh), but his sanity and wisdom go unheeded; he cannot stop the march to destruction.
Newell, who has been artistic director of Court Theatre since 1994 (the company, now attached to the University of Chicago, was founded in 1971 by translator Rudall), has directed Iphigenia with a firm, sure hand, making good use of the Getty's large, open space, and seeing that his cast (which was rounded out by Jim Ortleib as the Old Man and Michael Huftile as the despicable Menelaus) spoke the text in a clear, non-bombastic way.
Newell and choreographer Tracy Walsh also did some magical things with the all-female chorus, having the women sing rather than chant their lines, all the while dancing to the music of Andre Pluess and Amanda Dehnert.
Cast:
Mark Montgomery, Jim Ortleib, Michael Huftile, Sandra Marquez, Stephanie Andrea Barron, Acquah Kwame Dansoh, Bethany Thomas, Emjoy Gavino, Jeanne T. Arrigo, Jess Godwin, Tracy Walsh, Glen Stanton, Emile Doenng
Technical:
Set: Scott Davis; Costumes: Jacqueline Firkins; Lighting: John Culbert; Music/Sound: Andre Pluess; Production Stage Manager: Amanda Weener-Frederick