Images: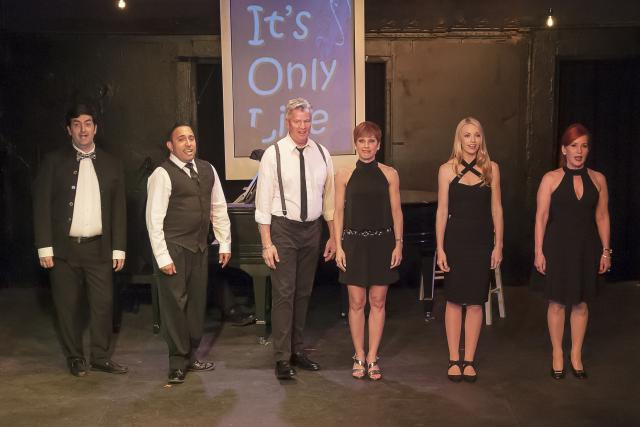 Theater Address:
5429 West Washington Boulevard
Review:
Thanks to splendid singing, catchy tunes, and clever direction, the musical revue It's Only Life sparkled in its just-closing run at the Attic Theater. Based on the music of John Bucchino, who has written for such disparate vocalists as Art Garfunkel, Liza Minnelli, and Deborah Voight, It's Only Life features six young singers who surely will be heard from again in future: Jill Marie Burke, Devon Davidson, Kayre Morrison, Joaquin Nunez, Philip McBride, and Ken Shepski. They bring nearly three dozen of Bucchino's songs to life in heartfelt, skillful fashion, making for a two-hour show that flies by in a twinkling.
"The Artist at 40" is the opening number, with the entire cast weighing in on the pros and cons of that momentous number, asking among other things whether reaching it means the end of youthful dreams or the start of a fresh journey. In solos, duets, and trios the cast then further expanded on the theme by singing about the joys and sorrows we all experience: things like love, hope, triumph, failure, and even death. Let's not forget laughter and joy as well.
Director Alan Palmer is also It's Only Life's choreographer; he has found a nifty way to move his singers around—and then position them—when they had to deliver the vocal goods. Daniel Yokomizo, playing Bucchino's score on a grand piano, is an important factor in the show's success, as well.
Cast:
Jill Marie Burke, Devon Davidson, Kayre Morrison, Joaquin Nunez, Philip McBride, Ken Shepski
Technical:
Musical Director: Jonas Sills and VanNessa Hulme; Costumes/Lighting: Alan Palmer; Stage Manager: VanNessa Hulme