Welcome to WHAT'S NEW on TotalTheater.com!
 Look here for the latest articles and reviews published on TotalTheater.com, the newest episodes of the Dave's Gone By radio program, and other activities sponsored by TotalTheater.
For great radio, listen to DAVE'S GONE BY!
Listen live Saturdays, 11am-2pm(Eastern): http://uncosr.serverroom.us:5050/ (click the Listen tab to hear in your player)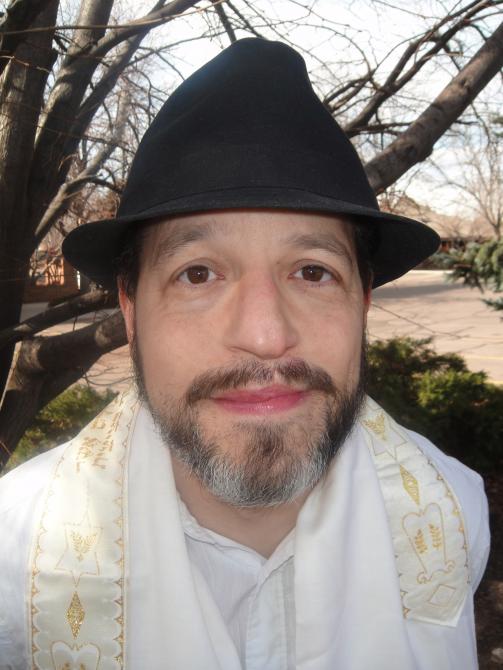 For Rabbi Sol Solomon, visit ShalomDammit.com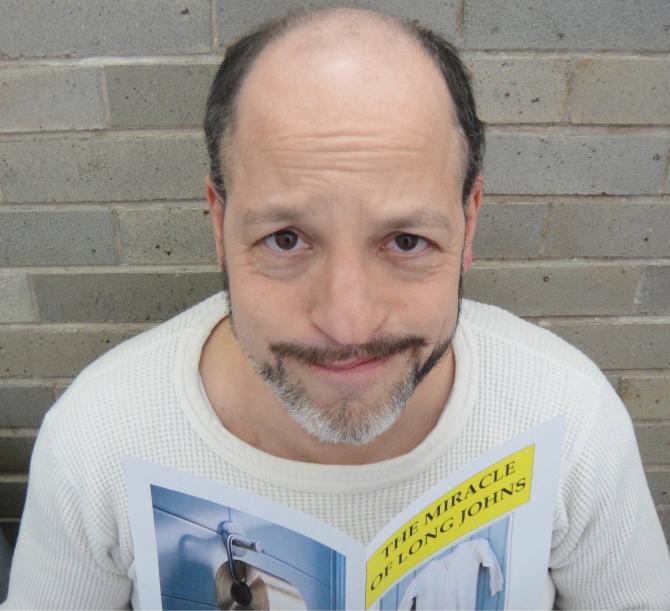 For "The Miracle of Long Johns," visit miracleoflongjohns.com

Performing Arts Insider, the bible of Broadway for 73 years, now has a Facebook page!

Hello Again Dolly! Jerry Herman's Classic to Return with Bette Midler (auth: Ellis Nassour) 2/16
The Tragedy of Eugene O'Neill (auth: Charles Giuliano) 6/16

BROADWAY
Aladdin (New Amsterdam Theater, rev: Elizabeth Ahlfors) open run
Aladdin (New Amsterdan Theater, rev: Michall Jeffers) open run
Aladdin (New Amsterdam Theater, rev: Jeannie Lieberman) open run
Aladdin (New Amsterdam Theater, rev: Richmond Shepard) open run
Aladdin (New Amsterdam Theater, rev: Elyse Trevers) open run
Amelie (Walter Kerr Theater, rev: Michall Jeffers) open run
Anastasia (Broadhurst Theater, rev: Michall Jeffers) open run
Bandstand (Bernard B. Jacobs Theater, rev: Michall Jeffers) open run
Beautiful: The Carole King Musical (Stephen Sondheim Theater, rev: Edward Rubin) open run
Beautiful: The Carole King Musical (Stephen Sondheim Theater, rev: Jeannie Lieberman) open run
The Book of Mormon (Eugene O'Neill Theater, rev: Richmond Shepard) open run
A Bronx Tale (Longacre Theater, rev: Michall Jeffers) open run
Cats (Neil Simon Theater, rev: Michall Jeffers) open run
Charlie and the Chocolate Factory (Lunt-Fontanne Theater, rev: Michall Jeffers) open run
Chicago (Ambassador Theater, rev: David Lefkowitz) open run
Come from Away (Gerald Schoenfeld Theater, rev: Michall Jeffers) open run
The Glass Menagerie (Belasco Theater, rev: Michall Jeffers) to 7/2/17
Groundhog Day (August Wilson Theater, rev: Michall Jeffers) open run
Hamilton (Richard Rodgers Theater, rev: Michall Jeffers) open run
Hamilton (Richard Rodgers Theater, rev: Charles Giuliano) open run
Hello, Dolly! (Shubert Theater, rev: Michall Jeffers) open run
Indecent (Cort Theater, rev: Michall Jeffers) open run
Kinky Boots (Al Hirschfeld Theater, rev: Elizabeth Ahlfors) open run
Kinky Boots (Al Hirschfeld Theater, rev: Scott Bennett) open run
Kinky Boots (Al Hirschfeld Theater, rev: Glenn Loney) open run
Kinky Boots (Al Hirschfeld Theater, rev: Richmond Shepard) open run
The Lion King (Minskoff Theater, rev: David Lefkowitz) open run
The Lion King (Minskoff Theater, rev: Ellis Nassour) open run
The Lion King (Minskoff Theater, rev: Simon Saltzman) open run
The Little Foxes (MTC - Samuel J. Friedman Theater, rev: Michall Jeffers) to 7/2/17
The Little Foxes (MTC - Samuel J. Friedman Theater, rev: Elizabeth Ahlfors) to 7/2/17
On Your Feet (Marquis Theater, rev: Michall Jeffers) open run
Oslo (LCT - Vivian Beaumont, rev: Elizabeth Ahlfors) to 6/18/17
Oslo (LCT - Vivian Beaumont Theater, rev: Michall Jeffers) to 6/18/17
The Phantom of the Opera (Majestic Theater, rev: David Lefkowitz) open run
The Phantom of the Opera (Majestic Theater, rev: Jeannie Lieberman) open run
The Phantom of the Opera (Majestic Theater, rev: Ellis Nassour) open run
The Play that Goes Wrong (Lyceum Theater, rev: Michall Jeffers) open run
The Play that Goes Wrong (Lyceum Theater, rev: Elizabeth Ahlfors) open run
Present Laughter (St. James Theater, rev: Michall Jeffers) to 7/2/17
The Price (Roundabout at American Airlines, rev: Michall Jeffers) to 5/7/17
The Price (Roundabout at American Airlines, rev: Elizabeth Ahlfors) to 5/7/17
School of Rock (Winter Garden Theater, rev: Michall Jeffers) open run
Sunset Boulevard (Palace Theater, rev: Michall Jeffers) to 6/25/17
Sunset Boulevard (Palace Theater, rev: Ed Rubin) to 6/25/17
Sweat (Studio 54, rev: Elizabeth Ahlfors) open run
Sweat (Studio 54, rev: Herbert M. Simpson) open run
Waitress (Brooks Atkinson Theater, rev: Michall Jeffers) open run
War Paint (Nederlander Theater, rev: Michall Jeffers) open run
War Paint (Nederlander Theater, rev: Edward Rubin) open run
Wicked (Gershwin Theater, rev: Steve Cohen) open run
Wicked (Gershwin Theater, rev: David Lefkowitz) open run
Wicked (Gershwin Theater, rev: Richmond Shepard) open run
Wicked (Gershwin Theater, rev: Anne Siegel) open run
OFF-BROADWAY
Avenue Q (New World Stages, rev: David Lefkowitz) open run
Avenue Q (New World Stages, rev: Richmond Shepard) open run
Blue Man Group (Astor Place Theater, rev: David Lefkowitz) open run
C.S. Lewis Onstage (Acorn Theater, rev: Steve Capra) to 5/21/17
Cagney (Westside Theater, rev: Michall Jeffers) open run
The Conspiracists (Stable Cable at IRT Theater, rev: Steve Capra) to 5/7/17
Cronica de una muerte anunciada (Repertorio Espanol, rev: David Lipfert) open run
The Fantasticks (Snapple Center, rev: Michall Jeffers) to 6/4/17
The Fantasticks (Snapple Center, rev: Richmond Shepard) open run
Gazillion Bubble Show (New World Stages, rev: Richmond Shepard) open run
Vanity Fair (Pearl Theater, rev: Steve Capra) to 5/14/17
REGIONAL THEATER
Beyond Caring (Lookingglass at Water Works, Chicago, IL, rev: Mary Shen Barnidge) to 5/7/17
BO-NITA (Urbanite Theater, Sarasota, FL, rev: Marie J. Kilker) to 5/7/17
Bye Bye Liver (Public House, Chicago, IL, rev: Mary Shen Barnidge) open run
Carnival In Tandem at 10th Street Theater, Milwaukee, WI, rev: Anne Siegel) to 5/14/17
Cupid has a Heart On (Stage 773, Chicago, IL, rev: Mary Shen Barnidge) open run
The Day Shall Declare It (Wilderness at Imperial, Los Angeles, CA, rev: Willard Manus) open run
Dearly Departed (West Coast Black Theater, Sarasota, FL, rev: Marie J. Kilker) to 5/27/17
An Evening with Groucho (Milwaukee Rep, Milwaukee, WI, rev: Anne Siegel) to 5/28/17
Fried Chicken & Latkes (The Braid, Santa Monica, CA, rev: Willard Manus) to 6/3/17
Kiss (Odyssey Theater, Los Angeles, CA, rev: Willard Manus) to 6/18/17
Kiss Kiss Cabaret (Uptown Underground, Chicago, IL, rev: Mary Shen Barnidge) open run
The Legend of Georgia McBride (Geffen Playhouse, Los Angeles, CA, rev: Willard Manus) to 5/14/17
Linda Vista (Steppenwolf Theater, Chicago, IL, rev: Mary Shen Barnidge) to 5/21/17
The Magic Lounge (Magic Lounge, Chicago, IL, rev: Mary Shen Barnidge) open run
Mamma Mia! (Westchester Broadway Theater, Elmsford, NY rev: Michall Jeffers) to 6/25/17
Older than Dirt (Florida Studio Theater, Sarasota, FL, rev: Marie J. Kilker) to 6/11/17
Punk Rock (Odyssey Theater, Los Angeles, CA, rev: Willard Manus) to 5/14/17
Rich Girl (Florida Studio Theater, Sarasota, FL, rev: Marie J. Kilker) to 5/26/17
Second City: The Winner of Our Discontent (Second City at Piper's Alley, Chicago, IL, rev: Mary Shen Barnidge) open run