Images: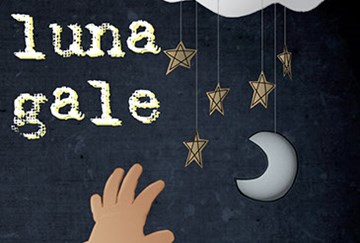 Review:
The heroine in Luna Gale is a careworn social worker, single and near retirement. She is compassionate but overwhelmed by her caseload, just trying to hang on until she can look forward to a modest future. She is torn by the thought of abandoning the children she has shepherded through children's services and the court system, but, as she says, "they keep coming, and coming."
As the play opens, Caroline, the social worker, must decide the fate of an infant (whose name is the show's title). Should she be placed with homeless, drug-addicted parents who are trying to get it together, or a doting grandmother with issues of her own?
The play, Luna Gale, is so sensitively staged by Renaissance Theaterworks under the direction of Mary MacDonald Kerr, that the audience is completely enthralled by the fate of a tiny infant. While this play is a no-nonsense look at a damaged government system, playwright Rebecca Gilman inserts enough humor to lighten the heavy load her story bears.
Milwaukee actor Tami Workentin gives the performance of her career as Caroline. Her slightly frazzled hairstyle telegraphs her state-of-mind after so many years in social services. Caroline may be tired, but she's also smart enough to work the system to her advantage.
When others (primarily a career-building boss) try to get in her way, she spells out exactly what she can do to disrupt their plans. As the boss, David Sapiro has a thankless, bad-guy role, but he still manages to let the character's humanity peek through. The same goes for the talented Matt Daniels as a pastor with his own agenda.
Other characters are more sympathetically drawn, notably the young couple who love their baby but unfortunately haven't been able to create a stable home for her. April Paul (Karlie) and Marques Causey (Peter) make a particularly believable pair. Causey's character comes the farthest in terms of turning his life around, and it's nice that Gilman has him stepping up to the plate in regards to his parental responsibilities. Causey's strong performance gives us every confidence that, in the end, his daughter will get a good start in life.
In watching Laura Gray as Cindy, Karlie's mother, it's easy to see why the "apple doesn't fall far from the tree." Although Cindy puts up a good front as she vies for custody of her granddaughter, Gray's nuanced performance signals from the beginning that there's more to this tale than initially meets the eye.
Completing the cast is Solana Ramirez-Garcia as Lourdes, a foster child who recently aged out of the system. Although Caroline tries mightily to keep in touch with this recently released young girl, she knows that temptation is never far away. After all, Caroline has seen it all before.
Some of this plot may sound like doom and gloom, but it's a realistic look at a system under which too many children require too many resources. We are visually reminded of this fact by the jigsaw-piece set, in which various platforms are maneuvered in and out of the spotlight. The platform containing Caroline's office is cluttered with piles of file boxes, indicating the lives of so many children that Caroline has touched in her career.
Renaissance Theaterworks gives us one of the most engrossing and thought-provoking plays of 2017, and theatergoers with a social conscious need to make every effort to see what they've crafted.
Cast:
Tami Workentin (Caroline); April Paul (Karlie), Marques Causey (Peter); Laura Gray (Cindy); Solana Ramirez-Garcia (Lourdes); David Sapiro (Cliff); Matt Daniels (Paster Jay).
Technical:
Set: Lisa Schlender; Costumes: Amy Horse; Lighting: David Gipson; Sound: Paul Hurley.