A "revival" production, technically, is a show whose premiere run ended less than two years before its remount, the latter featuring all or most of the same cast. Nowadays, it can also refer to plays not yet old enough to be called "classics"—a term most often applied to plays over fifty years past their inception. What, then, are we to call new adaptations of venerable fixtures long assimilated into the dusty archives of "standard repertoire?"
Who cares? Plays were made to be enjoyed, not labeled. Leave the taxonomic chores to the scholars and choose among the diversity of entertaining shows coming this summer. Shows with an LGBTQ angle are highlighted with an asterisk(*).
Undisputed Revivals
All Our Tragic,
The Hypocrites at The Den Mainstage, 1329 N. Milwaukee Ave. Sean Graney's sprawling 12-hour mash-up of all the Greek tragedies—with the Hypocrites's characteristic playfulness—offers hardy theatergoers plenty of intermissions and snack breaks. (June 20-July 9; www.the-hypocrites.com).
Stupid Fucking Bird,
Sideshow Theater at the Biograph, 2433 N. Lincoln Ave. Last summer's hit production of Aaron Posner's smartly hip take on Chekhov's Seagull moves onto the Victory Gardens mainstage under the commercial auspices of Carlisle Hart LLC. (July 23-Aug. 30; www.victorygardens.org).
*Kinky Boots,
Broadway In Chicago at the Cadillac Palace, 151 W. Randolph St. Cyndi Lauper and Harvey Fierstein's populist tale of working stiffs and drag queens living happily ever after was crafted in Chicago before it went on to win a slew of Tonys. (July 7-July 26; www.broadwayinchicago.com).
Sorta-kinda Revivals:
*Love and Human Remains,
Cor Productions at Rivendell, 5775 N. Ridge Ave. Brad Fraser's sexy sensationalistic thriller debuted at the defunct Halsted Theatre Center in 1991 under the title, MU but now returns sweaty, bloody and freshly Americanized. (June 6-July 11; www.cortheatre.org).
*Porcelain
Prologue Theater at the Greenhouse, 2257 N. Lincoln Ave. Before he assumed the duties of artistic director at Victory Gardens, Chay Yew was a crusading playwright, penning this groundbreaking 1992 drama about the racism and homophobia that drives a gay Asian man to murder his lover in a London restroom. (June 6-July 12; www.greenhousetheater.org).
Stick Fly,
Windy City Playhouse, 3014 W. Irving Park Rd. Clichés and stereotypes are toppled in the African-American family comedy that made a star of author Lydia R. Diamond. (May 31-July 5; www.windycityplayhouse.com).
Good People
Redtwist Theater, 1044 W. Bryn Mawr Ave. Poor white Catholics live in urban ghettos and struggle to make ends meet, too. (June 27-Aug. 2; www.redtwist.org).
* A Perfect Ganesh
Eclipse Theater Company at the Athenaeum, 2936 N. Southport Ave. Terrence McNally sends two elderly American women to India in search of absolution and rewards them with a charming elephant-headed Hindu deity as their tour guide. (July 26-Aug. 23; www.eclipsetheatre.com).
*Men on the Verge of a His-Panic Breakdown,
Pride Films and Plays at the Apollo Studio, 2540 N. Lincoln Ave. Guillermo Reyes' 1994 collection of monologues is performed by Nelson Rodriguez under the direction of Teatro Vista's Sandra Marquez. (June 25-July 26; www.pridefilmsandplays.com).
*Loving Repeating
Kokandy Productions at Theater Wit, 1229 W. Belmont Ave. The love song of Gertrude Stein and Alice B. Toklas, as recounted by Stephen Flaherty and Frank Galati. (July 18-Aug. 30; www.kokandyproductions.com).
*Doubt
Writers Theater at Glencoe Union Church, 263 Park Ave., Glencoe. Karen Janes Woditsch is every nun who terrified you as a schoolchild in John Patrick Shanley's slippery tale of Catholic controversy. (Now through July 19; www.writerstheatre.org).
Bona Fide Classics
The Little Foxes
Goodman Theater, 170 N. Dearborn St. Last chance to see Lillian Hellman's caveat on unshackled capitalism as a family affair. (Now through June 7; www.goodmantheatre.org).
Don Juan in Hell
Rogue Theater at the Side Project, 1439 W. Jarvis Ave. After a hiatus of nearly two decades, the Rogues reunite for George Bernard Shaw's hyperarticulate harangue on the nature of human imperfection. (May 29-June 28; www.brownpapertickets.com).
The Rainmaker
American Blues at the Greenhouse, 2257 N. Lincoln Ave. You probably recall the film with Katherine Hepburn, but N. Robert Nash's romantic comedy never ages. (Aug. 28-Sept. 27; www.americanbluestheater.com).
New Plays Based on Classics
The Birds
Griffin at Theater Wit, 1229 W. Belmont Ave. It's not the Hitchcock flap-and-scream melodrama, nor a campy spoof thereof, but adapter Conor McPherson hearkening to Daphne duMaurier's shivery original. (June 14-July 19; www.theaterwit.org).
Moby Dick
Lookingglass at the Water Works, 821 N. Michigan Ave. Melville's sweeping epic of an obsessed captain and an albino whale dueling for possession of the high seas is a perfect fit for the Lookingglass aquarium. (June 10-Aug. 9; www.lookingglasstheatre.org).
After Miss Julie
Strawdog Theater, 3829 N. Broadway. We all know the story of Strindberg's money-crossed lovers, but when British playwright Patrick Marber gets into the act, expect more economics than erotics. (Aug. 24-Sept. 26; www.strawdog.org).
The Titus Andronicus Project
That Other Theater Company at the Public House, 3914 N. Clark St. Shakespeare's bloodiest play, now set in a circus with a rock and roll band—and it's performed in a bar! (June 4-July 30; www.pubhousetheatre.com).
*The Judas Kiss
Dead Writers Collective at Stage 773, 1225 W. Belmont Ave. British playwright David Hare pulls no punches recounting how Lord Alfred Douglas betrayed a gullible Oscar Wilde in his play, here performed as a chamber reading. (Aug. 6-8; www.deadwriters.net).
[END]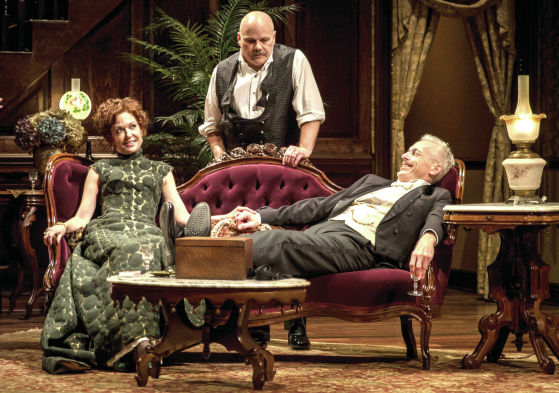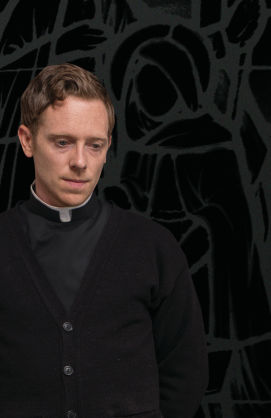 Subtitle:
Classics and revivals for all ages (and tastes)