Ended:
open run (as of Jan. 2015)
Review:
A licensing delay postponed the opening of this latest addition to Chicago's historical "speakeasy" district at Broadway and Lawrence Avenue—recently targeted by Mayor Emanuel for rejuvenation—but the Kiss Kiss Cabaret forged ahead with a "press rehearsal" in the newly-furbished Uptown Underground, a basement hideaway (rumored to have been Al Capone's annex to the Green Mill across the intersection) snuggled into a 1926 Walter Ahlschlager building just north of the El tracks. Even with alcohol sales suspended and guests guided away from the unlit street door to enter through the lobby elevator, however, Chris Biddle and Jean Kincaid's club reveals itself to be one classy joint.
First, the space: The 150-seat "Moonlight Room" (equipped with a VIP loft) boasts a Prohibition-era bar that once graced a Calumet City watering hole called Aggie's, flanked by what appears to be a likewise authentic Palladium-style stage, but, in fact, is a replica constructed by Kevin Depinet, the scenic designer at Aurora's Paramount Theater. A short hallway houses an amusement arcade of fully functional period gaming-machines before leading to the 50-seat "Starlight Room." (Concealed behind the deco trappings, customers will be relieved to note, are gleaming new restrooms and state-of-the-art HVAC systems.)
A theater without performers is nothing but a museum, though. Fortunately, the Kiss Kiss Cabaret hearkens to classical burlesque as a descendent of vaudeville rather than as the T&A gallery nowadays associated with the label. On the night I attended, emcee Grabo Flattery (resembling a rhinoceros in Joey-clown whiteface) and the "cigarette girls," acting as stagehands, regaled us with appropriately risqué patter before welcoming to the stage a glittering Brad French to juggle cups, balls and shiny rings, and, later, The Amazing Tomas to dazzle us with sleight-of-hand tricks.
Of course, you can't have burlesque without pretty young women shedding their clothes (but always retaining their sunny smiles). To be sure, the ecdysiastic artistry displayed by the Kiss Kiss Coquettes serves mostly as an adjunct to carnival entertainment like floor gymnastics, hoop-spinning and fire-eating. These activities are accompanied by music ranging from Nina Simone's "Do I Move You" to Pavarotti's "Nessun Dorma," making for a kinetic flow so balletic that audiences are soon put at their ease. Conventioneers in search of pole-climbers licking their fingers will need to look elsewhere.
City bureaucracy being what it is, no one can predict when the Uptown Underground will receive legal clearance to conduct business. In the meantime, updates on its progress can be found at www.uptownunderground.net and www.kisskisscabaret.com.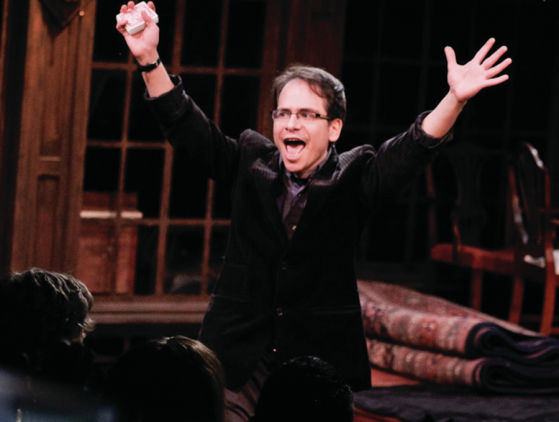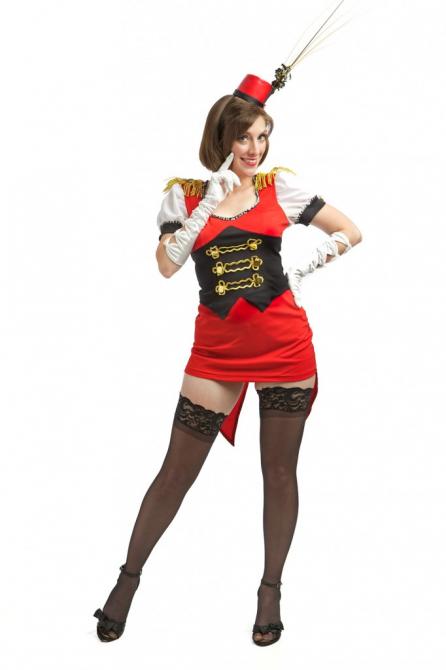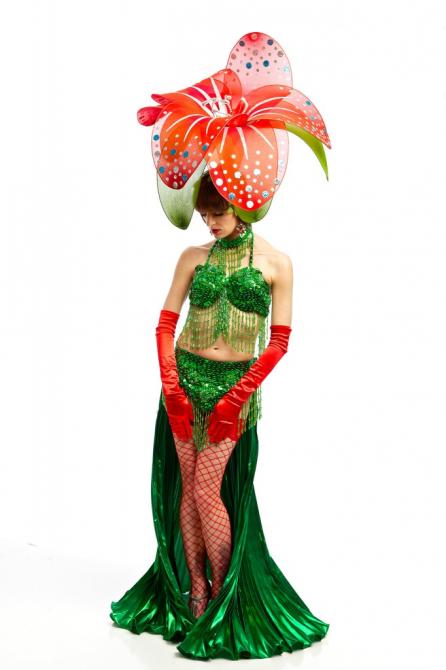 Miscellaneous:
This review first appeared in Windy City Times, 1/15